Dawn Frankwick, MD, FACOG

Obstetrics & Gynecology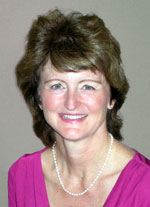 Dawn Frankwick, MD, FACOG
"My communication style is direct and clear. I connect with my patients so that they are assured that they are heard and understood, and that their concerns are addressed. My caring and compassion for people shows in my work through my ability to be fully present and listen to my patients."
Dr. Frankwick received her medical degree from the Medical College of Wisconsin. She completed her OB/GYN residency programs in Milwaukee and New York City and received her Certification from the American Board of Obstetrics and Gynecology. Although Dr. Frankwick is from the Midwest, has made Seattle and Northwest Hospital her home since 1988.
Her training and background afford her the ability to care for patients with a wide variety of gynecological and obstetric needs. Her expertise includes laparoscopic, vaginal and abdominal hysterectomies, high-risk obstetrics, birth control, evaluation of abnormal Pap smears, laparoscopic surgery, and management of menopausal issues. Special expertise includes in-office treatment of heavy periods and the Essure sterilization procedure. Dr. Frankwick is open to the use of complementary medicine.
In addition, Dr. Frankwick stays current with the latest developments in OB/GYN through board recertification programs, grand rounds at the University of Washington, and online learning opportunities. She volunteers as a clinical assistant professor at the UW School of Medicine and with Remote Area Medical in the cervical cancer screening program in Guyana, South America.
Dr. Frankwick is happily married to Sam Zeiler, a clinical nutritionist. They enjoy cooking and riding on their tandem bicycle and share a love of travel. Dr. Frankwick is a passionate quilter, and some of her quilts grace the walls of each patient exam room at Meridian Women's Health.