Ali Lewis, MD

Obstetrics & Gynecology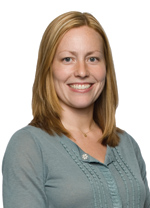 Ali Lewis, MD
I graduated from Stanford University, and in 2006, I received my medical degree from the University of Washington School of Medicine. I stayed to complete my residency training in Obstetrics and Gynecology at the UW Medical Center. I was born in Seattle and have lived here the majority of life. I am board certified in Obstetrics and Gynecology.
Following residency, I was hired by the University of Washington where I currently teach and supervise residents in Obstetrics and Gynecology on Labor and Delivery at UW Medical Center.
I joined Meridian Women's Health on July 1st. My interests include normal labor and birth, inter-disciplinary maternity care, vaginal birth after cesarean section, residency education, cervical dysplasia, family planning, contraception, gynecologic surgery and menstrual disorders.
I enjoy helping women make informed decisions about their health using open dialogue that takes into account their beliefs and value systems.
I am very excited to be part of Meridian Women's Health.